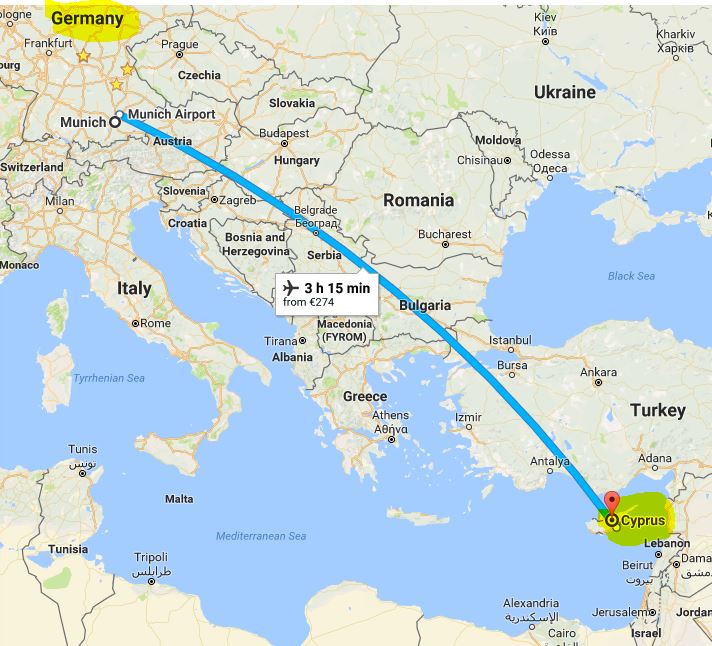 This podcast tells the story of what happened when Katrina and I decided to take a supporter's (paid) invitation to celebrate our 25th anniversary in Cyprus and teach her friends. It seemed totally safe and we prayed about it before accepting. Yet it turned out that the supporter had hidden ulterior motives that I never could have imagined...nor would you, revealed only after I began teaching. Find out what happened and the lessons we learned from this most bizarre speaking engagement ever!

Listen to Katrina and I explain the unique story of our God-confirmed trip to Cyprus in 2017 where a supporter turned on us.
Outline of topics covered: Read more...
How we ended up in Cyprus for our 25th anniversary
Why Israel-loving believers end up in Cyprus and why it's a bad idea to move to Israel today
How my sponsor reacted negatively to four of my teachings
Strategies and perspectives Tim and Katrina used to stay calm and not retaliate at abuse and persecution like Yeshua taught. These strategies work even when it's from unexpected places like other believers, or sponsors, as the case may be.
Note: You must join or be signed into the support team first for this sound player to work.
Download mp3 here (again, requires sign in to work).
Please leave any feedback in the comments below!
Receive Tim's Prophecy Updates By Email
Join 30,000 subscribers receiving Tim's new articles and updates by email. Understanding Bible prophecy better will dispel your end time fear and bless you (Rev 1:3).
Tim McHyde
Tim is the author of this site (since 1999) and the book Know the Future that explains Revelation literally at last--including the key event of Wormwood (Rev 6-8). To read more from Tim and not miss a single new article, sign up for his free newsletter above.
12comments
Click here to add a comment
Leave a comment:
---