Michael Rood is the Messianic Jewish / Hebrew Roots Bible teacher and author who popularized the Agricultural Biblical Calendar of the Karaites and the Prophetic Feasts of the LORD. He is also known for the Jonah Code and Chronological Gospels book. If you can handle his controversial "rude" style, you will learn much about the Bible that they do not teach in church.
His materials are highly recommended for those wishing to understand prophecy, especially the Prophetic Feasts of the Lord video series and the Jonah Code, as well as his book Mystery of Iniquity. He also has Israel tours. (I went on the first one in November, 2001 and had a memorable time.)
Also if you have a chance to see Michael in one of the cities of his U.S. speaking tours, it would be well worth your time to make the drive out.
My main beef with Michael Rood's teachings is something common to Hebraic Roots teachers. There is an unnecessary focus on avoiding things that came from paganism or have pagan origins. For example, he teaches that the days of the week are named after pagan gods and the Christian holidays Christmas and Easter were originally pagan holidays. While this is true, many people come away from Michael's teachings with the idea that these "pagan" things are sinful or displeasing to God. They become afraid of celebrating Christmas or using certain words, even the word "Jesus." What they miss is that Israel was told to avoid pagan idol worship not pagan-influenced words and days. When you get down to it, it is impossible to avoid all paganism anyway as most of the world's words and practices did not come out of ancient Israel, but pagans or gentiles.
But don't let that discourage you from Michael Rood's teachings. After all, there is no perfect teacher or teaching without error. Just use your discernment with all teachings and realize that even the errors you fall for are only temporary and serve to give you better discernment forever.
Article continues below...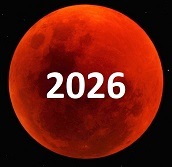 The End In 2026? It's Now Possible
Since learning in 2001 that Yeshua must return in a Sabbath year, I've had to rule out three Sabbath year cycle windows for the final 7 years (2003-2009, 2010-2016, 2017-2023). With the next window (2024-2030) less than 7 years away, I'm ready to share why I believe, based on the real end time sign of Mt 24:14, that this can be the one. If it is, the "birth pains" (WW3 + Wormwood, Lk 21:10-11) would hit near its middle in 2026 with Yeshua returning in 2030. Find out what's changed to convince me about 2026 and what you can do about it...
Receive Tim's Prophecy Updates By Email
Join 30,000 subscribers receiving Tim's new articles and updates by email. Understanding Bible prophecy better will dispel your end time fear and bless you (Rev 1:3).
Tim McHyde
Tim is the author of this site (since 1999) and the book Know the Future that explains Revelation literally at last--including the key event of Wormwood (Rev 6-8). To read more from Tim and not miss a single new article, sign up for his free newsletter above.
9comments
Click here to add a comment
Leave a comment:
---