Although Stephen Hawking was an atheist, his final warning about the future deserves attention. He considered near earth objects (NEOS) a top threat of extinction to humanity. NEOs continually do threaten earth and pass harmlessly—so far. Although scientists are concerned, Christians probably fear missing the rapture and facing the Antichrist a lot more than such an Armageddon/Deep Impact scenario.If they only realized that there is an explicit prophecy of an asteroid impact on earth before the rapture and Great Tribulation even happens. Learn this prophecy and how the Bible indicates it happens…and where the righteous will be protected from it.
Continue reading >
Jesus said "in this life you will have trials" (John 16:33) yet  Christians receive no comprehensive training on how to "suffer well." Frankly, the concept of enduring trials with "joy" like Jesus' brother James describes sounds crazy and unattainable (Jas 1:2). That's what I used to think, too. After nearly losing our firstborn son and staying with him at the hospital for 24 days, we learned some helpful keys to maintaining real peace in trials. This podcast shares how we stayed in faith throughout the ups and downs. Includes a major breakthrough Tim made that can help everyone who squirms looking at people in hopeless situations like amputees. Listen to this podcast before your next trial comes!
Continue reading >
The Book of Revelation may be confusing overall, but it is crystal clear on "don't take the Mark of the Beast" (Rev 14:9). Yet how do you obey that? Can they force the mark on you or trick you into taking it? Is it already here today and possible to identify now, such as Bitcoin? Also, why would anyone take it given the clear, global announcement coming against it? Find out everything you need to know about the Mark of the Beast today—plus a startling new insight on the months of torture awaiting those who take action too late.
Continue reading >
On Sunday Feb 4, we took our autistic son Zachary to the hospital ER because he was not improving from what we thought was just a flu with fever. They determined he was septic with a pneumonia from some unknown infection source and put him in ICU. 23 days later, he is finally home as of Feb 27. He still has some coughing to still clear up and weakened legs to rehabilitate. About the photo above: Zach being wheeled out of his home for the past 23 days.

Continue reading >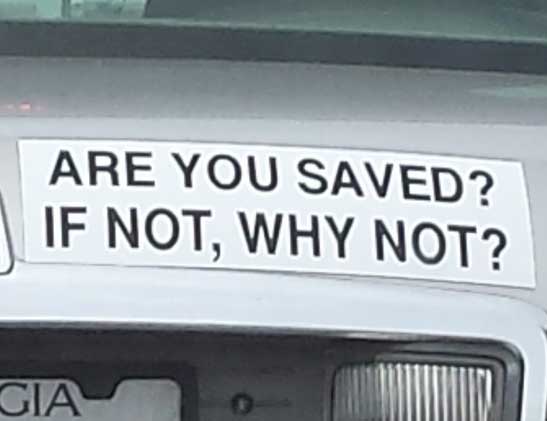 You already know about spiritual salvation, but what about the other two kinds of "salvation" in the Bible that will be available and critical in the end time? One kind you will definitely need when it is offered, the other I'm sure you will at least want when you hear about, if not absolutely need. What are these other "salvations," why do Christians overlook them and how do you make sure you receive them when they are available soon?
Continue reading >
"Krullmi" is a longtime reader and supporter starting back when I had only the Know the Future prophecy book and private forum. (Krullmi is his handle there). After a year on the support team and listening to the latest podcasts he took the time to share how it helped him to get back to actually living by the main rule Jesus taught as he used to do until he inevitably backslid. I thought his words were so real, wise, and confirming that I asked to share them here for others to benefit. I trust they will encourage you to stop putting off working on the hard things Jesus' words convict us to do but we lack the wisdom or support to pull off—up till now. (The clear-er conscience towards God this affords sure is a relief!)
Continue reading >
Is "America the Babylon" going to be destroyed in 2018 or soon thereafter? In 2017, Benjamin Baruch began sharing a prophecy theory based on applying the 70 years of ancient Judah's captivity to the "slavery of modern Israel" under America. He says the 70 years began with Israel's resurgence in 1948 under American dominance and end in 2018 with America's destruction in WW3. Find out how he gets all this from Jeremiah 25 and more importantly, why you can be sure you do not have to worry about this happening quite so soon…
Continue reading >
Many have told us how the insights in our popular podcast How to End Disconnection With God have been "life-changing." Despite this, some report that they still beat themselves up or otherwise struggle to work through guilt, shame or regret about not doing what Jesus said to do or "making the same stupid mistakes over and over." They feel rejected by God for these failures even though they've been diligently "seeking the Kingdom first" more than ever before (Mt 6:33). If this sounds like you, you probably have not yet learned how to "apply the blood of Christ"—perhaps the most important habit for staying connected to God. You're not alone as it took Tim and Katrina decades to discover and establish this important healthy habit and quickly deal with bad feelings. After we conclude the podcast, stay tuned for a "post-credits" segment we recorded immediately after because Katrina got a new insight that explains Revelation 12:11 literally (before Tim ever did!). In other words, by learning and practicing the wisdom in this teaching, you personally will be part of an end time prophecy fulfillment!
Continue reading >
Many think severe earthquakes are on the rise. Christians naturally wonder if this is what Jesus spoke of in the Olivet Discourse about the sign of "earthquakes in diverse places" preceding his coming (Mt 24:7). But are normal, scattered earthquakes like this a sign of the end? A reexamination of this passage is now possible to find out what type of earthquakes are indicated which completely changes the usefulness of these difficult words of Jesus.
Continue reading >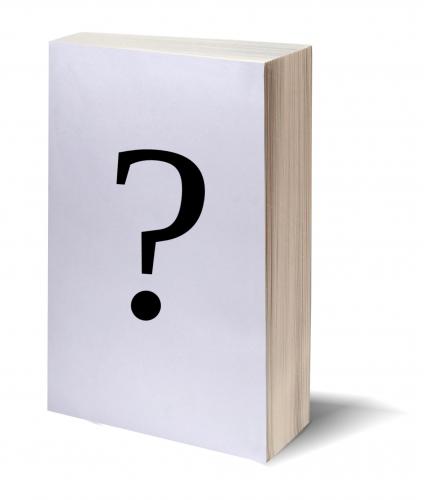 Nobody wants to say it and be labeled "negative" by other Christians, however the sad truth is that Christians struggle to serve a Father they've never seen nor heard. Yes, "this is a walk of faith and not supposed to be easy." But still, have you ever felt like we're missing something fundamental given how believers are so confused, divided and lacking in good reputation and good fruit like Jesus and his disciples had (John 10:35)? Your suspicion is easily confirmed if you read up on the first church in Jerusalem under the apostles. Instead of having a reputation for being judgmental, self-righteous hypocrites like Christians too often have, the Jerusalem believers had love, public favor and esteem (Acts 2:46-47; 42-45; John 10:35; Acts 5:13). Frankly, it's a bit depressing when you read those passages and realize how far off the mark the Christian church is today compared to the original. Why such a big difference? It's simple: Jesus trained his disciples in necessary fundamentals which the Jerusalem church learned directly from them (Mt 28:20; Act 2:42). Since we don't have Jesus' trained apostles anymore and the Bible is not exactly in a clear, tutorial format, what do we do? Imagine that if as soon as you became a believer you were handed a workbook teaching you the fundamentals for serving God. Such a workbook would finally answer what God wants of us (and why!) along with other common, big questions all believers can't get good answers to from Christianity. But more importantly it would share wisdom (Lk 1:17) and proven strategies for overcoming your biases, prejudices, and selfish, faithless nature to enable you to finally understand and do what Jesus said to do. Those following the book would experience such spiritual growth that they would literally become like Christ (Jn 10:35; 1Jn 2:6;1Co 11:1; 1Pt 2:21; Eph 5:1-2), just as Jesus' disciples were (John 10:35) and the first church following their teaching was (Acts 2:42). You'd have that peace beyond all understanding (Php 4:7), see your needs always provided for (Mt 6:33) and have joy in all circumstances (Php 4:12) as you finally become kingdom-minded likes Jesus said to be (Mt 6:33). Katrina and I are already experiencing this more every day and so are the people who we coach. This workbook is planned to transmit the same wisdom to all, first to supporters who help us develop it, then later to the public at large. Along with Know the Future, it will serve as the basis for an end time novel teaching the Good News of the Kingdom and these things in an entertainment package to better reach the masses (for free).
Continue reading >
Page 4 of 19