Many think severe earthquakes are on the rise. Christians naturally wonder if this is what Jesus spoke of in the Olivet Discourse about the sign of "earthquakes in diverse places" preceding his coming (Mt 24:7). But are normal, scattered earthquakes like this a sign of the end? A reexamination of this passage is now possible to find out what type of earthquakes are indicated which completely changes the usefulness of these difficult words of Jesus.
Continue reading >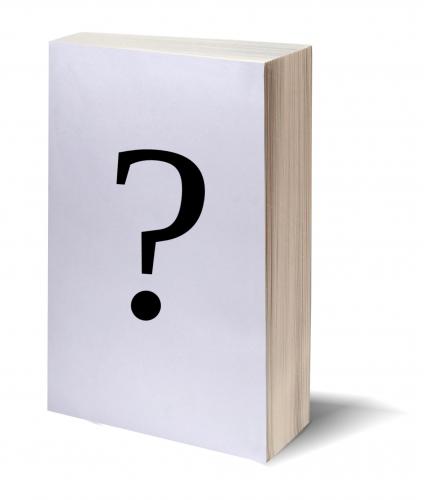 Nobody wants to say it and be labeled "negative" by other Christians, however the sad truth is that Christians struggle to serve a Father they've never seen nor heard. Yes, "this is a walk of faith and not supposed to be easy." But still, have you ever felt like we're missing something fundamental given how believers are so confused, divided and lacking in good reputation and good fruit like Jesus and his disciples had (John 10:35)? Your suspicion is easily confirmed if you read up on the first church in Jerusalem under the apostles. Instead of having a reputation for being judgmental, self-righteous hypocrites like Christians too often have, the Jerusalem believers had love, public favor and esteem (Acts 2:46-47; 42-45; John 10:35; Acts 5:13). Frankly, it's a bit depressing when you read those passages and realize how far off the mark the Christian church is today compared to the original. Why such a big difference? It's simple: Jesus trained his disciples in necessary fundamentals which the Jerusalem church learned directly from them (Mt 28:20; Act 2:42). Since we don't have Jesus' trained apostles anymore and the Bible is not exactly in a clear, tutorial format, what do we do? Imagine that if as soon as you became a believer you were handed a workbook teaching you the fundamentals for serving God. Such a workbook would finally answer what God wants of us (and why!) along with other common, big questions all believers can't get good answers to from Christianity. But more importantly it would share wisdom (Lk 1:17) and proven strategies for overcoming your biases, prejudices, and selfish, faithless nature to enable you to finally understand and do what Jesus said to do. Those following the book would experience such spiritual growth that they would literally become like Christ (Jn 10:35; 1Jn 2:6;1Co 11:1; 1Pt 2:21; Eph 5:1-2), just as Jesus' disciples were (John 10:35) and the first church following their teaching was (Acts 2:42). You'd have that peace beyond all understanding (Php 4:7), see your needs always provided for (Mt 6:33) and have joy in all circumstances (Php 4:12) as you finally become kingdom-minded likes Jesus said to be (Mt 6:33). Katrina and I are already experiencing this more every day and so are the people who we coach. This workbook is planned to transmit the same wisdom to all, first to supporters who help us develop it, then later to the public at large. Along with Know the Future, it will serve as the basis for an end time novel teaching the Good News of the Kingdom and these things in an entertainment package to better reach the masses (for free).
Continue reading >
To my surprise, God gave me two dreams of the Great Tribulation in fall, 2017, both with startling revelations. In this post I share these revelations including the horrific project that I saw the wicked people doing on an industrial scale under Satan in the Great Tribulation. Also the perhaps equally surprising similar focus in the camp of the saints in Jordan that we will be doing. Both revelations make perfect sense when you hear them, but, like me, you would never have guessed them both. Katrina also had a dream confirming the second one that I will touch on. Together they provide deep insight into the way of Satan vs. the way of God.
Continue reading >

Has God given man 6000 years to rule himself before Jesus returns to take over? Many Christians think the Bible teaches this and they leverage it to predict the year of Jesus' Second Coming. But is it possible? How do you count the years? What do they start from? (Hint: not Adam/Creation) Also, what does Adam's age for Seth's birth tell us about the latest that Jesus can return?
Continue reading >
Everyone would prefer a "pretrib rapture" to a "Great Tribulation." Conveniently, Revelation 3:10 promises to keep "thee" from a global hour of testing for all on earth which sounds just like the Great Tribulation. But who is "thee"—believers today or of another time? The passage's "audience" is what determines that or who the originally intended recipient of the message was. Ignoring the audience of Bible passages is a major source of false doctrine that deceives us and even puts us in bondage. You don't want to keep transgressing this rule! Read on for three common Christian examples of misapplying audiences to help you to avoid that mistake yourself. Plus the answer to who alone was promised absolute keeping from the Great Tribulation…
Continue reading >
You might never experience physical abuse, but there is no escaping verbal abuse unless you live as a hermit away from all humans. Verbal abuse is commonplace today if you work at an office, are active on social media like Facebook (or have a post-trib rapture teaching website..) or if you belong to a church where gossip is the norm. Heck, if you have friends or family you will have verbal abuse. So, how do you handle these assaults God's way? How do you not respond in kind with those juicy retorts you think up? Tim and Katrina discuss strategies and key verses to overcome in this overlooked but crucial aspect so you can have "maturity" in the faith according to Jesus' brother, James (Jas 3:2). (You are tired of being an immature believer, right?)

Continue reading >
Who are the 24 elders? The popular Christian interpretation says that the 24 elders represent the raptured Church. But is that figurative reading backed up by literal Scripture? Why not just take the passage as it is plainly written? There really can be 24 elders in Heaven if you understand where they came from in an overlooked passage in connection with the day of Jesus' death. In the process, you will learn something about the three planned mass resurrections of the righteous.
Continue reading >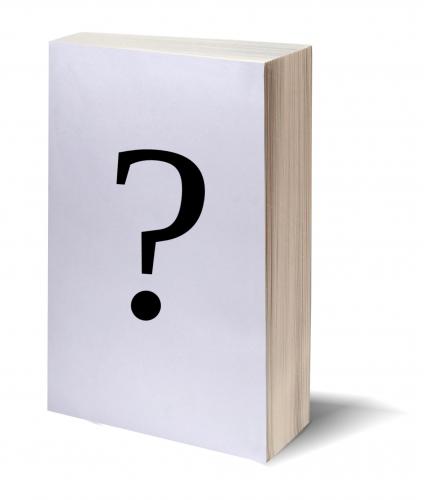 In this November, 2017 update on the ministry we cover support team developments, content plans and some helpful insights and concepts shared from the planned "Missing Manual" workbook. For example, how we as believers need to use the same strategy Victor Frankl used for surviving a Holocaust concentration camp.

Continue reading >
What did Jesus mean that the time of his coming would be "just like in the days of Noah?" as Matthew records? Depends on who you ask! His analogy is usually terribly mishandled, often because teachers ignore Luke's version which includes a key detail that Matthew is missing about the days of Lot. What do both Noah and Lot's days have in common? And most importantly, who are those that are taken and who are those left? Which one should you be?
Continue reading >
The biblical teaching of a Devil who inspires evil in the world is so disturbing that it causes some to doubt that Satan is meant to be taken literally. After all, why would God create or tolerate a Devil? Adding insult to injury, Revelation 20 tells us that 1000 years after Jesus returns and jails Satan, God will let Satan loose again. Satan will immediately inspire men to gather an army against Jerusalem. What is God thinking? Find out how God keeping Satan around today and releasing him from jail later (before he goes to the Lake of Fire with all the wicked) is the most loving thing he could do because of the important truth it demonstrates about evil.
Continue reading >
Page 5 of 19