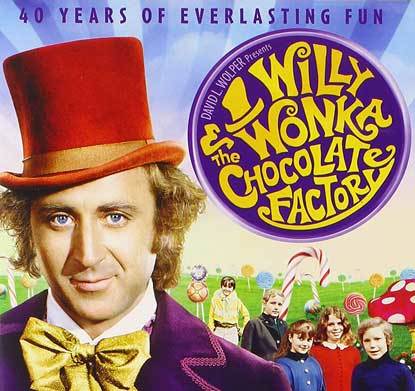 Jesus warned that end-time events would not only threaten lives but also believers' faith. Everyone, even the saints, will struggle with knowing that God himself sent Wormwood, purging billions of lives including your loved ones left behind. Maintaining trust in God's goodness when he looks uncaring or evil is an everyday challenge, but your life depends on it. Strengthen your faith now by understanding that the "Good News" is only half of the story about God. Learn the rest of the story, the bad news about God that the Bible repeatably shares but we all skillfully filter out, setting ourselves up for a big fall...
"How Do I Make Sure I Escape the End Times?"
Although I have answered over 50,000 questions since first publishing my Bible research online in 1999, there is one very wise question that is not among the top ten questions I am asked. In fact, I cannot remember anyone asking a question like this so far. That question would be:
"Tim, what do you recommend for someone who wants to make sure they escape the end times?"
Given escaping for sure is the outcome we all desire, this is obviously the best question to ask a Bible prophecy author and expert. Why do so many send me mostly less practical, trivia-like questions instead?
The problem is that most already have certain assumptions about what is important to know or do about the end times. They may also make new assumptions from reading a few of my articles on individual topics (like Wormwood or Elijah) before approaching me for help. This leads to the popular questions I receive such as:
"When will the end times start/how do I know when it is near?"
"How do I recognize the mark of the beast?"
"Who is the Antichrist?"
"How do I know who Elijah is?"
"When should I flee America?"
"How do I make my family listen to me on The Rapture/Leaving America/Elijah/Judea/etc.?"
As you might suspect, having the right answers to even all of these questions will not insure someone's survival in the end times. It's almost as if the assumption behind such questions at the moment they are made is that if they can only get the correct answer, the rest will take care of itself.
But as I'll show you, that's not at all the case.
My Old Answers... (2004-2016)
If you had asked me that model question above even a couple of years ago, in all honesty, I would not have been able to give you the right answer. 🙁
Let me share a few of my past incomplete answers in case some of them match your own current understanding.
Even after writing the first edition of my book Know the Future in 2004, I still had a lot to learn. I would have answered the question by saying it was important to study Bible prophecy yourself to understand its "instructions." (Ha! Incomplete ones...) That way you would know for yourself that Wormwood is coming and to watch for Elijah to come to lead us to safety from Wormwood in Judea.
Later... I realized that no one needs to be a Bible prophecy expert or even have any knowledge on the subject. Why not? First, Elijah will (and must) be impossible to miss as he would be the one delivering the Good News of the Kingdom "worldwide in all nations" with his warning (Rev 14:6-7=Mt 24:14=Joel 2:32=Mal 4:5-6). Second, his teaching will no doubt require all of us to throw out much of what little end-time understanding we currently have, not just the pretrib-rapturists (who do not know yet that the Bible says we escape the Tribulation on earth, not heaven). Thus, I then saw the real obstacle to be accepting Elijah as sent by God instead of perceiving him as a dangerous heretic sent by the Devil (as sadly nearly all Christians will).
Later... I came to understand more clearly that belief in Elijah's message is not enough to get the job done because what he will describe as the escape plan (going to Judea) will sound not just Scripturally unfounded, but ludicrous—not anything a sane person would want to do or should need to do—even devout believers. I saw that what was important was to start preparing mentally now (exactly as Jesus had said) by daily staying awake (i.e., righteousness, not backsliding) and "praying for the strength to escape all these things" (Lk 21:36). Just as Lot's wife believed the warning about Sodom and fled but was unable to comply fully with it and turned to salt, so will it be that way with Elijah's instructions even for those who believe him; a very hard ask that results most likely in death (Lk 17:32).
Later... (most recently) I comprehended that while praying for personal strength was important, if we do not also have God's helping hand of divine inspiration and/or even supernatural help to not waver in our strength or resolve, then we may not make it despite our best intentions and preparations. (E.g., think of the saints stuck in prison or the physically, constitutionally impaired or those with strong family ties.) It could be as simple as God using some person to come and declare (with authority) "we have to leave now!" so that it suddenly jolts you out your wavering and procrastinating (Gen 19:14) to finally act on Elijah's radical instructions, thereby saving your life. I mention this because of a powerful testimony that I heard from a supporter about how his devout Catholic parents escaped Saigon on the last chopper out thanks to such a clarion call at just the right time, through someone no doubt sent by God.
My Current Answer
To sum up, escaping the end times is not mainly about what I used to think or what you may currently think: Bible study, end time knowledge, being good at recognizing or believing Elijah, being righteous or even having the strength to obey God's radical commands. The inconvenient truth is that many righteous and strong saints will die because their faith in God fails and they lose God's favor and assistance for what's coming—despite agreeing with Elijah and wanting to follow him.
Why? How can I be so sure?
Because Jesus told us already this would happen and gave us a clue as to why:
Matthew 24:6-13 (HCSB) — 7 For nation will rise up against nation, and kingdom against kingdom [WW3/America gone]. There will be famines and earthquakes in various places [Wormwood]. 8 All these events are the beginning of birth pains. 9 "Then they will hand you over for persecution, and they will kill you. You will be hated by all nations because of My name. 10 Then many will take offense, betray one another and hate one another. 11 Many false prophets will rise up and deceive many. 12 Because lawlessness will multiply, the love of many will grow cold. 13 But the one who endures to the end will be delivered.
In this passage, Jesus describes what people do in the aftermath of the "sorrows" (WW3 and Wormwood). Among the minority who survive, he says people will be "offended" and act in hateful, loveless, and betraying manners. It is important to recognize that these people include believers like us. Jesus addresses believers using "you" three times with bad news leading up to verse 13 where he offers some hope for them, "but...the one who endures will be delivered." Despite all the negative reactions that most people will choose, those (believers) who endure until the end will be delivered.
But "many" (which I contend is best understood as "most") will become offended and lose their faith.
Article continues below...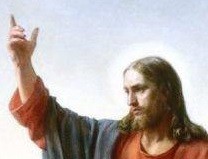 "Depart From Me, I Never Knew you!" - Jesus
Jesus predicted that he will tell many sincere believers to basically "get lost" instead of welcoming them into the Kingdom. So...who are they and what did they miss or do wrong? In this study, get those answers and the one requirement for salvation Jesus taught (that Christianity misses) so that you can make sure you don't hear these dreaded words yourself!
This is suggested in the context because of the actions this leads to: hatred, betrayal, and lovelessness. Moreover, many modern versions directly translate the Greek word there for "offended" (skandalizo) as "depart from the faith" or "fall away."
Matthew 24:10 (NIV2011) — At that time many will turn away from the faith and will betray and hate each other...

Matthew 24:10 (ESV) — And then many will fall away and betray one another and hate one another.
Given all this, what is my answer now for how to make sure you escape the end times? On top of everything else, if you do not have such strong, developed faith that you cannot lose from an offense caused by seeing what God is doing or allowing to happen in the end time, then you may not make it (Lk 18:8=Mt 24:13).
Why Are We "Hated of All Nations?" (Not What You Think)
In case you're not fully convinced that Jesus is really including believers among the offended or especially if you doubt that this could cause you to lose your own faith, I have a new insight to share that can help. It relates to how Jesus said believers would be "hated of all nations because of my name" (Mt 24:9).
I have never been completely happy with the traditional explanation that the saints are "hated of all nations" because of the Great Tribulation when the Antichrist controls the whole world and persecutes the saints. First, verse 9 comes after the sorrows and before the Great Tribulation's start is first mentioned in verse 15. Second, after Wormwood hits, every gang, rebel, and leader who gain authority or power in the nine months before the Antichrist shows up will be the Antichrist's enemy, not only the believers. Many would refuse to take the mark or submit to Antichrist, not just saints. So why would believers be hated by the entire world in that scenario, including the other "villains" who are doing the same thing, resisting the Antichrist? I didn't understand or have a better answer, until now.
A new understanding of that verse was made possible by the recent insight into how Wormwood will cause the end of Atheism. In a previous article I explained how it could be that all people on earth cry for protection from the "wrath of the one on the throne [God] and the Lamb [Lord Jesus]" (Rev 6:16) when they see Wormwood as the earth starts quaking violently (Rev 6:12) and meteors begin to fill the sky (Rev 6:13), as if they somehow know without any doubt God and/or Jesus are real and responsible for what's happening (all of them, including atheists?). The explanation for this is: 1) They just saw a threatening planet materialize in the sky out of nowhere, and 2) Elijah the prophet had been heard by the entire world for at least two years by this point (Jer 51:46=Mt 24:14) predicting that exactly this would happen. Therefore, when Wormwood hits, everyone will know God is real and that he sent Wormwood to bring our entire civilization down. God will look like the villain that Richard Dawkins expressed God to be, "the most unpleasant character in all of fiction" (The God Delusion, 2006).
That leads to why we "will be hated of all nations because of my name" (Mt 24:9). It's safe to say that the survivors of Wormwood will be displeased that life as they know it (and prefer it) is over and most or all of their loved ones are gone. They will think God is horrible and hate him along with his servants, the saints. Anyone who still comes in Jesus' name/serving God at that time will be persecuted. How could we possibly defend what God did? How could we continue serving such a "mass-murderer?"
We will make for the perfect scapegoats for everyone else whether they are peacemakers or troublemakers themselves.
When Losing Your Faith is Deadly
It's easy to envision that many believers will renounce God in order to save their lives from the deadly threat of post-Wormwood persecution.
What may be harder for us to imagine is how many saints will simply have no faith left to renounce. After having also lost loved ones, in addition to all their hopes and dreams, they will be unable to "keep the faith."
As a reminder, the odds of survival will not be good for anyone in a post-civilization, chaotic world dominated by lawless gangs. We will lack food (Rev 8:7), clean water (Rev 8:11), sunlight and warmth (Rev 8:12). Only the strong will survive, often by taking away from the preppers what they saved for themselves.
Thus, this is the worst time imaginable to lose your faith. Left without faith and God's help, even the average person will be a goner. Personally, I would have to grade myself below average physically. I'm not strong; I'm not young, anymore; I'm not street-smart; My technological and writing skills will not translate well into a post-civilization world that now resembles The Walking Dead instead of Silicon Valley.
Do you understand now why I say, having strong, unshakable faith is key to your end-time survival?
In addition, strong faith benefits your life right now. We all have trials and tribulations individually without the end of the world. We've all known or seen believers who have lost their faith in the aftermath of a hard trial where they felt abandoned by God, or worse, "punished" or judged by God. Thus, even if the end times do not come in our lifetime, we can all use unshakeable faith.
The next question is then, how to make sure your faith is bazooka-proof or, borrowing from the worst-case-scenario that is coming, "Wormwood-proof?"
Introducing "The Bad News"
Put another way, how do you keep yourself from being offended when you see God permit or cause horrible or even "evil" events?
My personal solution I will share below is twofold. First, there is the obvious problem of having incorrect expectations of God. When your wrong expectations meet reality, the result is disappointment and unhappiness. Christians are taught mainly about the good news related to God and comparatively little time is spent on the bad news related to God. This refers to the numerous "evil," "horrible" and hard-to-defend things God allows even on the righteous. This is the "bad news" that goes along with the good news to create a full picture of God and what to expect from him, even if you are righteous...or especially if you are (Heb 12:6=Pr 3:12).
The second problem is that, even if you know from reading your Bible or living among Christians that God allows and even causes evil-looking things (such as what he "allowed" with Job), if you cannot fathom how that event can be ultimately good and for a good purpose or fit with the plan of a loving God, it will put a great strain on your faith. Through my decades of study of the Bible including end-time prophecy, I have gained helpful insight into the "evil" we see God do in the Bible including Wormwood and how to see the purpose, meaning and ultimate good to it all. I can pass that on to you to help you also maintain your faith in a good God when you see him do "evil" things.
Job Said God Sends "Evil"
By the way, if you're cringing every time you see me refer to God doing "evil," it may help to refer to the story of Job.
In fact, we can illustrate my two fundamentals for strong faith in two characters quoted in the Book of Job, Job and his wife. When Job's wife saw the clearly supernatural string of disasters come upon her family, she clearly knew God was involved, whether he only allowed it or did it himself. As a result, she lost her will to serve God anymore as her advice to Job indicated: "Do you still retain your integrity? Curse God and die!" (Job 2:9). Job's response to her, "Shall we receive good from God, and shall we not receive evil?" shows that he knew something about God that maybe few Christians (including myself until recently) know well. God sends both good and "evil" to us for our good and if we want to serve him and make it into the kingdom we must accept both. It certainly helps with the acceptance if you already know to expect it!
Like I said above, this applies more to our current walk than we care to think. I've recently watched firsthand several diminish in faith because of incorrect expectations of God in how he treats the righteous on the narrow path. As a matter of fact, this directly led me to see the need to teach readers "the bad news" and help adjust their expectations of God.
The surprising truth I now see myself is that Job's story is not some isolated case never to be repeated again as I thought before, but bears a strong resemblance to the lives of all the saints headed to the kingdom. This is the "bad news" you won't hear in a church as it would scare most away if it were fully preached. We prefer to imagine a God who welcomes our service with blessings including making our life overall easier, not harder. But that's not what the Bible shows us (and there is a good reason for this).
The good news to this bad news is that we have something Job did not have, despite his great righteousness and obviously strong faith. We can understand why God allowed Satan to do what he did to Job, or what he did to Adam and Eve or what he will do to people after the Millennium when he is released for a short time. It's much easier to accept the evil or hard trial of the moment when we can see the purpose behind it and the good that it will bring later.
To be continued...
Come back July 12 (sorry, busy week!...not quite ready yet) July 19 and I will finish explaining all of this in Part 2 (added to this page)...including how God's plan today is just like the plot to Willy Wonka and the Chocolate Factory (1971). If you have not seen this wonderful classic yet, it would not only be a pleasure but also very helpful for your understanding of Part 2 to watch it in the meantime, which for an old movie like this you can probably watch now for free from a quick google search.
Receive Tim's Prophecy Updates By Email
Join 30,000 subscribers receiving Tim's new articles and updates by email. Understanding Bible prophecy better will dispel your end time fear and bless you (Rev 1:3).
Tim McHyde
Tim is the author of this site (since 1999) and the book Know the Future that explains Revelation literally at last--including the key event of Wormwood (Rev 6-8). To read more from Tim and not miss a single new article, sign up for his free newsletter above.
15comments
Click here to add a comment
Leave a comment:
---