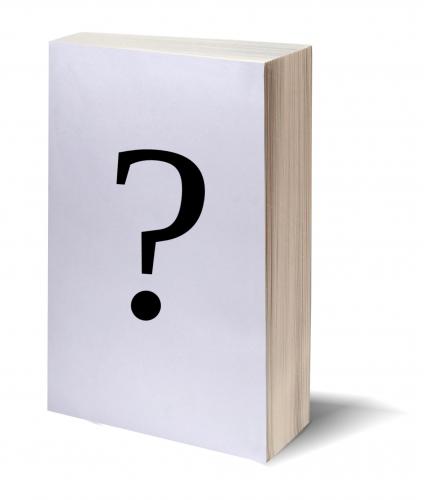 Nobody wants to say it and be labeled "negative" by other Christians, however the sad truth is that Christians struggle to serve a Father they've never seen nor heard. Yes, "this is a walk of faith and not supposed to be easy." But still, have you ever felt like we're missing something fundamental given how believers are so confused, divided and lacking in good reputation and good fruit like Jesus and his disciples had (John 10:35)? Your suspicion is easily confirmed if you read up on the first church in Jerusalem under the apostles. Instead of having a reputation for being judgmental, self-righteous hypocrites like Christians too often have, the Jerusalem believers had love, public favor and esteem (Acts 2:46-47; 42-45; John 10:35; Acts 5:13). Frankly, it's a bit depressing when you read those passages and realize how far off the mark the Christian church is today compared to the original. Why such a big difference? It's simple: Jesus trained his disciples in necessary fundamentals which the Jerusalem church learned directly from them (Mt 28:20; Act 2:42). Since we don't have Jesus' trained apostles anymore and the Bible is not exactly in a clear, tutorial format, what do we do? Imagine that if as soon as you became a believer you were handed a workbook teaching you the fundamentals for serving God. Such a workbook would finally answer what God wants of us (and why!) along with other common, big questions all believers can't get good answers to from Christianity. But more importantly it would share wisdom (Lk 1:17) and proven strategies for overcoming your biases, prejudices, and selfish, faithless nature to enable you to finally understand and do what Jesus said to do. Those following the book would experience such spiritual growth that they would literally become like Christ (Jn 10:35; 1Jn 2:6;1Co 11:1; 1Pt 2:21; Eph 5:1-2), just as Jesus' disciples were (John 10:35) and the first church following their teaching was (Acts 2:42). You'd have that peace beyond all understanding (Php 4:7), see your needs always provided for (Mt 6:33) and have joy in all circumstances (Php 4:12) as you finally become kingdom-minded likes Jesus said to be (Mt 6:33). Katrina and I are already experiencing this more every day and so are the people who we coach. This workbook is planned to transmit the same wisdom to all, first to supporters who help us develop it, then later to the public at large. Along with Know the Future, it will serve as the basis for an end time novel teaching the Good News of the Kingdom and these things in an entertainment package to better reach the masses (for free).
Contents
Part 1 - What Does God Want? - Coming
Introduction
As alluded to in the preface above, this workbook hopes to achieve something unprecedented through giving answers to big questions that Christianity has failed to answer. Having questions explained like "what does God want?" is an obvious foundation for someone wanting to obey and serve their Creator, that has strangely been lacking.
Nevertheless, serving God is mainly about a process of continual repentance. Christianity has failed to properly explain the meaning of repentance, let alone train believers in how to repent. Instruction in repentance is far more important than understanding God better. If you understand who God is and what he wants, but don't know how to do it in real life, you are not likely to bear much fruit let alone become like Jesus.
That's why I have decided to put together an outline of the repentance process and share it first below. It's just a draft and certainly rough and incomplete. Yet those who have listened to the supporter podcasts and who are serious about repentance will find it helpful to have some semblance of a roadmap on what to do and what to pray about for yourself.
Enjoy the outline and send your feedback so I can improve it.
The Repentance Process - Outline
To Read the Full Study...
To read the rest of this study and understand how to repent so you never hear Jesus say "depart from me", , please join my support team monthly or even for just one month (no monthly financial commitment required). I appreciate your material support in exchange for helping me to continue to bring forth spiritual support (as Paul taught in 1Co 9:11, 14) for the saints to finally learn God's will and to do it (Lk 8:21=Mt 12:49-50=Mk 3:34-35). If you cannot afford to join the Support Team at this time, I understand. Please enjoy the hundreds of other free studies on this site instead!
Receive Tim's Prophecy Updates By Email
Join 30,000 subscribers receiving Tim's new articles and updates by email. Understanding Bible prophecy better will dispel your end time fear and bless you (Rev 1:3).
Tim McHyde
Tim is the author of this site (since 1999) and the book Know the Future that explains Revelation literally at last--including the key event of Wormwood (Rev 6-8). To read more from Tim and not miss a single new article, sign up for his free newsletter above.
33comments
Click here to add a comment
Leave a comment:
---