Dear Loved of God fellow humans,

This is Tim's former wife, Katrina McHyde.

This is the public announcement of Tim passing away on January 17th, 2022, at around 9:30 pm. He passed away from colon cancer and is now waiting for our Messiah to return where we can all be in The Kingdom together. Tim was prayed to be healed many times before he passed, and then he was prayed for three times after his passing for a resurrection by myself and a few others together. Tim still passed away. God decided to keep him.
Many people who followed Tim's work have wondered if Tim was or is The Elijah to come. They were counting on him to tell them when to follow the protocols to be accomplished in the End Times. Personally, I don't know if Tim was/is The Elijah, and it was never a huge question for me to fully know, because I was conceived in a church that strongly taught Bible prophecy and prophecy has been a part of my whole entire life up to this day. The conclusion I found of what Bible prophecy leads to is the SAME conclusion Tim came to:
To prepare to 'escape all these things', or be ready for God's Kingdom on Earth, is the SAME preparation.
This same preparation means facing where one does not really think or feel God/Yehovah is one hundred percent good and work on it. And THEN in everyday life, one must work on loving God with everything you have and loving your neighbor as yourself. Besides, this message is also what John The Baptist taught to make a people ready for the coming of The Messiah (Luke 3 especially verses 10 through 14)
Any Elijah telling me to go somewhere won't do any good if I am not doing that daily work. Plus, although Tim's understanding of Bible prophecy was not perfect -as he admitted many times- there was enough understood to know what to look for next to happen in prophecy, and what to do when it happens.
What is going to happen to the Escape All These Things website and Know The Future book? As per Tim's wishes, he told me to lead and support the ministry, keeping all the free articles and his book maintained on the website for you to learn where to go if the End Times prophecies start unfolding faster. Everything on the website will continue to stay functional for your use.
Tim spent decades researching and making content on Bible Prophecy. He shared while he was ill that he felt the work was quite complete on the website in terms of Bible Prophecy. But there was one project that he started with me back in 2013-14 that Tim did not find the strength to make happen which very much complimented the material on his website. We were to write a book together on how to work on life's daily struggles in a relationship with God and loving your neighbor as yourself. Tim realized from the tens of thousands of emails he received over the years that people struggled with everyday living issues. These issues are actually what God calls us to focus on and face to grow spiritually and be prepared for The Messiah's coming.
Since Tim was not finding a way to make that book over these years, I instead started making videos and a website as diligently as I could this last year to share what I felt led to share in that book not written. I have just been so blessed by God because He showed me so many things in my life to see Him more and more as purely good. To know how to grow in loving Him and loving my neighbor as myself is something I cannot keep to myself! I feel it's freedom and I want everyone to feel that freedom! God's love through what He showed through what The Messenger, The Messiah, said and did, and lived and died through, does set people free and give them peace. My own testimony says it is true. I just have to share it!
The website and YouTube channel are up and running and I am working on more content as I can. Now that I get to take care of Escape All These Things, the Owned By Love ministry, and our special needs adult son, and holding down a job, it will not be easy.
I am NOT worried! It's all God's anyway, including my son.
My loved fellow humans, we will be with Tim in Eternity praising our God together forever and ever. Here is a small excerpt spoken at Tim's online memorial:
"There was no contradiction for Tim with the belief that end times are near. He was the first to preach to be ready for end times and at the same time to be ready to live a long life until your natural death. His healthy skepticism, even to his own findings and interpretations of the Bible, was the healthy foundation of the ministry. As he said himself several weeks before his passing, his teaching of love for God and for others were the conclusion of his end-time prophecies."
In Tim's last months, he doubled down on focusing on his relationship with Yehovah. May this encourage you to be excited to prepare as a bride prepares for her wedding day.
With all love and belief in each of you, note that I will write you again with another newsletter.
Katrina McHyde
P.S. Please accept that I have soooo many tasks in front of me related to Tim's passing and organizing for the future of my special needs son (+ holding down a job), that you will probably not hear back from me for quite a while when you write me a private message. I accept all of your prayers and support.
Article continues below...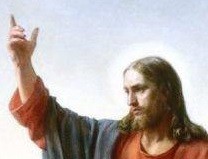 "Depart From Me, I Never Knew you!" - Jesus
Jesus predicted that he will tell many sincere believers to basically "get lost" instead of welcoming them into the Kingdom. So...who are they and what did they miss or do wrong? In this study, get those answers and the one requirement for salvation Jesus taught (that Christianity misses) so that you can make sure you don't hear these dreaded words yourself!
Receive Tim's Prophecy Updates By Email
Join 30,000 subscribers receiving Tim's new articles and updates by email. Understanding Bible prophecy better will dispel your end time fear and bless you (Rev 1:3).
Tim McHyde
Tim is the author of this site (since 1999) and the book Know the Future that explains Revelation literally at last--including the key event of Wormwood (Rev 6-8). To read more from Tim and not miss a single new article, sign up for his free newsletter above.
18comments
Click here to add a comment
Leave a comment:
---