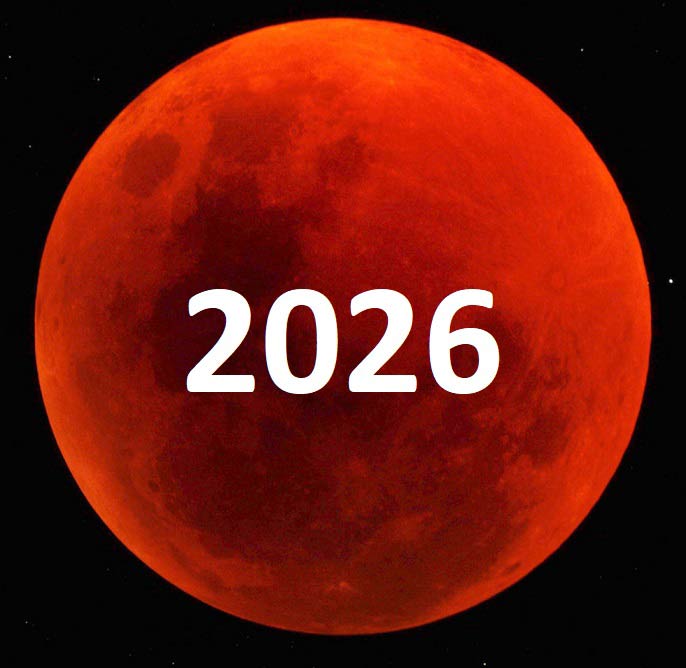 [I'm only releasing this information to supporters:] Since learning in 2001 that Yeshua must return in a Sabbath year, I've had to rule out three consecutive Sabbath year cycle windows for the final 7 years (2003-2009, 2010-2016, 2017-2023). This same insight enabled me to easily rule out every date-setting prophecy theory along the way, bringing comfort to many scared readers. With the next possible window for the 70th week already less than 7 years away (2024-2030), I'm ready to share why I believe, based on the real end time sign of Mt 24:14, that this can be the one. If it is, the nasty birth pains (WW3 + Wormwood) would start near its middle in 2026 and Yeshua would return at its end in 2030. Why am I now sharing a "doomsday year" myself and how am I not a "hypocrite" for doing so? How is my 2026 different from what prophecy theory date setters have done? What about "no man knows the day or hour"? Read on to understand what has changed, why I'm so convinced about 2026 and, most importantly, what the Bible says to do if the end is indeed coming in your lifetime.
Continue reading >
The scariest prophecy in the Bible? Easy: Jesus' prediction that he will tell "many" sincere believers at the rapture basically to "get lost" instead of welcoming them into the Kingdom. So who are they and what did they miss or do wrong? Find those answers and the one requirement for salvation Jesus taught (that Christianity does not, or you would already have these answers) so that you can make sure you don't hear these dreaded words yourself!

Continue reading >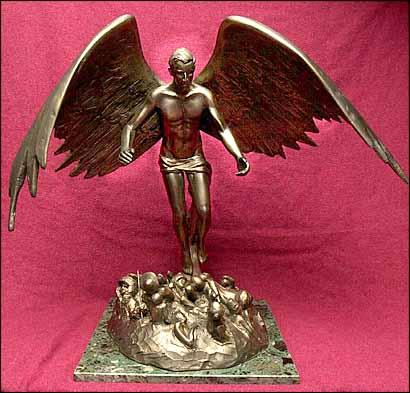 During the Great Tribulation, a powerful "image of the beast/Antichrist" will be created for humanity to worship—on penalty of death by beheading. What is it, how is it animated to seem alive and how is it connected with the abomination of desolation? Find out all that and how the leading Antichrist candidate already had an "angelic" "image" proposed in his honor with "savior of the world" written on it—a fitting caption for the future angel/human hybrid Antichrist described in Revelation given the timing of his arrival after the Wormwood cataclysm brings the end of civilization.
Continue reading >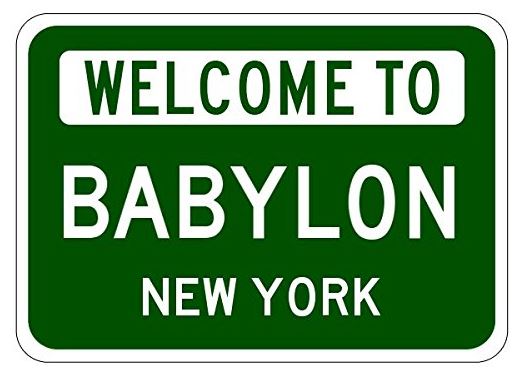 Is America, the most dominant and influential nation of the end times, really not found in Bible prophecy as most Christians are told? If that doesn't sound right to you, then you are not alone. There is no better, plain and literal fulfillment of Jeremiah's and Revelation's Daughter / Mystery Babylon than America whether you compare it to Saudi Arabia, Mecca, the Vatican, Rome, Iraq or anywhere else. Except…how can God judge a nation who does so much good and not judge so many arguably worse nations like China or Iran? How can Babylon be a nation when it says it's a "city?" Where is the blood of slain prophets "found in her?" These common objections and more are answered…plus why you never need to fear being trapped or unaware in America when she is about to be burned.
Continue reading >
Sam Miller is one of the early readers of my Support Team content. After the Great Recession in 2008 ruined his mortgage officer career, he became underemployed, in debt, bankrupt, 70 lbs overweight, depressed, suicidal and even angry at God. Here is Sam's testimony in his own words on how he turned things around by learning the real Good News of the Kingdom that Yeshua taught (and Christianity never has) and began "seeking first the Kingdom" by following the Sermon on the Mount as explained in the supporter studies. – Tim
Continue reading >
Many Christians consider the rebuilding of the Holy Temple and restarting of animal sacrifices not a prophetic sign, but an affront to Christ and the church (the "real" temple?). If you learn what the Book of Hebrews says is the actual purpose of the Temple and sacrifices, the plain prophecies about them coming again will make more sense. Discover what must happen first before Temple construction can begin, what prophecy may bring it, when it happens in relation to the 70th week, and what if anything you should do when you see the Third Temple rebuilt.
Continue reading >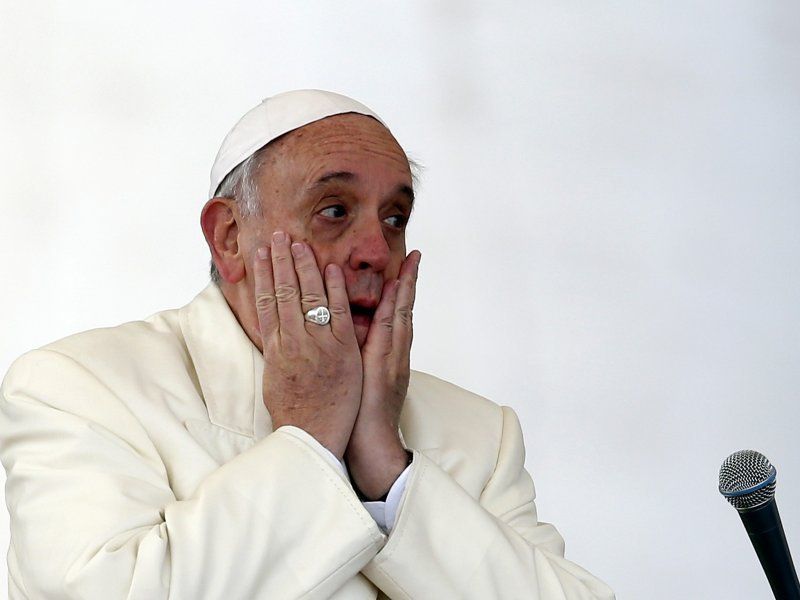 Jesus specifically warned about Christianity coming "in this name" to deceive "many" by using his story (Mt 24:4-5 KJV), yet few Christians ever see the truth of this. When, after many years as a Christian, you finally arrive at that sickening realization that you have been deceived by Christianity, you can have a crisis of faith. How can God let a sincere servant like you be so duped by the one religion about Christ available? How do you forgive God or yourself for not verifying what Christianity said? Where do you go from here with Christianity, church attendance and what you call yourself now when people ask? Learn how to work through the issues that come up as critical thinker who knows Christianity has not faithfully delivered the "faith once delivered" of Yeshua.
Continue reading >
Psalm 91 is the second most popular psalm thanks to its powerful description of God's supernatural protection which most read as promises for everyday Christian life. Yet Psalm 91 never says it is a promise for a universal audience and what it does say is very specific and parallel to end times prophecy. It describes God protecting only the faithful from extreme conditions in one "secret place." Find out the place's location from how Psalm 91 lines up with the "beginning of birth pains" end time prophecy of Jesus, Revelation and Joel.
Continue reading >
Is God's name Yahweh, the LORD, or just "God?" Most Christians have no clue and aren't that interested. It's just not important in Christianity, but it is in God's Word and end time events. Get ready, as this ignorance of God's name will end, and by spectacular means. Joel 2:32 says that those whom God protects from end time events will know and call upon God's personal name. How will believers be able to do that when Christianity does not teach the name of God? Through the return of something that will excite us all… Find out God's name, who will teach it and how Jewish and Christian tradition has kept you from knowing it already.

Continue reading >
Revelation 12 describes a heavenly sign of a 'woman clothed with the sun' at the time of Jesus' birth. An earlier theory gaining popularity states that the same constellation sign is coming Sept 23, 2017 and not ever again for a hundreds of years. Is it right? What does it mean – the rapture, the Great Tribulation, or abomination of desolation or what? Let's examine the evidence and understand an epidemic of theories like this better…
Continue reading >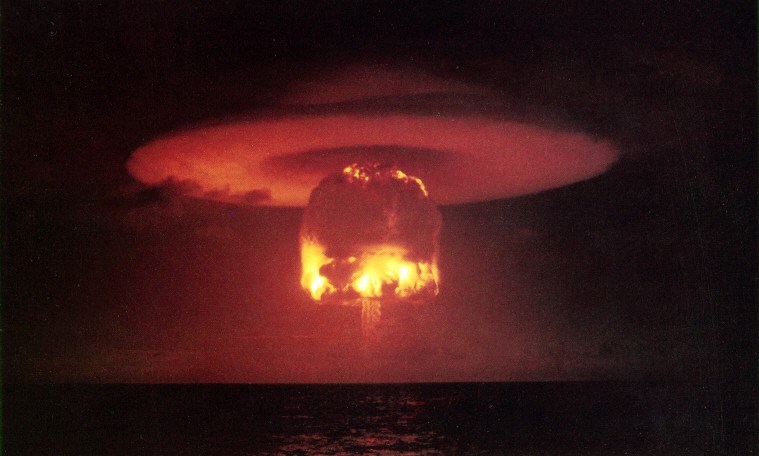 Many supposed signs or dates of the end have been proposed and they have all so far proven unreliable. Otherwise, the end should have already come upon us many times over. Nevertheless, there are reliable signs given in the Bible, even if most readers and teachers overlook or misunderstand them. One major sign of the end that Jesus spoke about will be unmissable, although to discuss it can be depressing. But if you dare, learn what the Book of Revelation says about this event that Jesus hinted at, a reliable end time sign that has to do with the most powerful nation on earth in the end times.
Continue reading >
Page 1 of 16