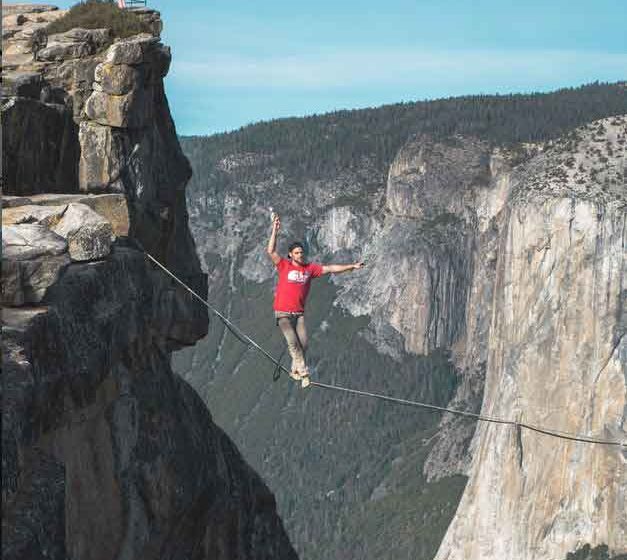 Are you on the narrow path that Jesus spoke about (Mt 7:13)? What does it look like to find it and stay on it? That's what Katrina and Tim discuss about in this near-daily podcast series. It's about finding ways to deal with life's situations with faith, love, hope and most of all, with God. (If you have a question you'd like addressed, leave a comment). Check back for updates here. 
Continue reading >
Although Stephen Hawking was an atheist, his final warning about the future deserves attention. He considered near earth objects (NEOS) a top threat of extinction to humanity. NEOs continually do threaten earth and pass harmlessly—so far. Although scientists are concerned, Christians probably fear missing the rapture and facing the Antichrist a lot more than such an Armageddon/Deep Impact scenario.If they only realized that there is an explicit prophecy of an asteroid impact on earth before the rapture and Great Tribulation even happens. Learn this prophecy and how the Bible indicates it happens…and where the righteous will be protected from it.
Continue reading >
Jesus said "in this life you will have trials" (John 16:33) yet  Christians receive no comprehensive training on how to "suffer well." Frankly, the concept of enduring trials with "joy" like Jesus' brother James describes sounds crazy and unattainable (Jas 1:2). That's what I used to think, too. After nearly losing our firstborn son and staying with him at the hospital for 24 days, we learned some helpful keys to maintaining real peace in trials. This podcast shares how we stayed in faith throughout the ups and downs. Includes a major breakthrough Tim made that can help everyone who squirms looking at people in hopeless situations like amputees. Listen to this podcast before your next trial comes!
Continue reading >
The Book of Revelation may be confusing overall, but it is crystal clear on "don't take the Mark of the Beast" (Rev 14:9). Yet how do you obey that? Can they force the mark on you or trick you into taking it? Is it already here today and possible to identify now, such as Bitcoin? Also, why would anyone take it given the clear, global announcement coming against it? Find out everything you need to know about the Mark of the Beast today—plus a startling new insight on the months of torture awaiting those who take action too late.
Continue reading >
On Sunday Feb 4, we took our autistic son Zachary to the hospital ER because he was not improving from what we thought was just a flu with fever. They determined he was septic with a pneumonia from some unknown infection source and put him in ICU. 23 days later, he is finally home as of Feb 27. He still has some coughing to still clear up and weakened legs to rehabilitate. About the photo above: Zach being wheeled out of his home for the past 23 days.

Continue reading >
What does President Trump's decision to move the US Embassy to Jerusalem on May 14 mean? Why is it happening now? What changed? Is there a specific Middle East end time prophecy that this may lead to? Find out that and the new insight into that prophecy that this development led me to see. Plus, I talk about a dream on the Great Tribulation that God gave me the night after I began writing this article, that provides confirmation for me of how significant Trump's act is.
Continue reading >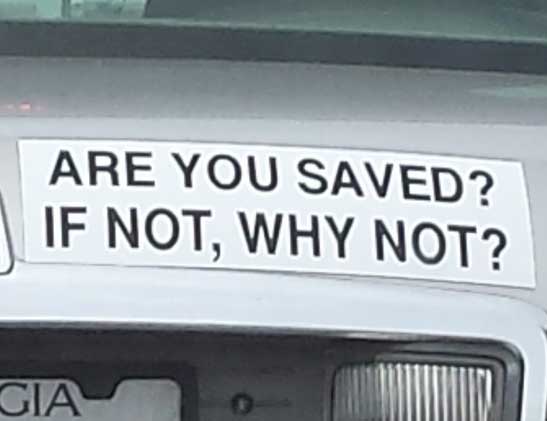 You already know about spiritual salvation, but what about the other two kinds of "salvation" in the Bible that will be available and critical in the end time? One kind you will definitely need when it is offered, the other I'm sure you will at least want when you hear about, if not absolutely need. What are these other "salvations," why do Christians overlook them and how do you make sure you receive them when they are available soon?
Continue reading >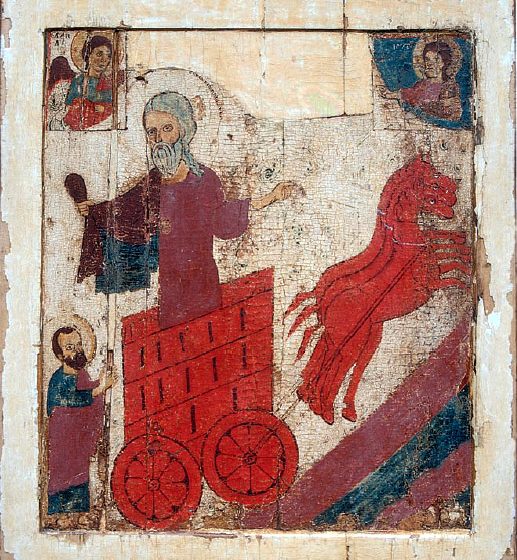 Are there prophets today or at least coming in the future? Yes, Elijah is predicted to lead us before the end. But how can you tell a true prophet like Elijah from a false prophet like the False Prophet? Learn how to cut through the Christian confusion on prophets and to zero in on the one end time prophet you will hear about and must listen to: the Third Elijah, the one who finally brings the revival Christians hope for.
Continue reading >
"Krullmi" is a longtime reader and supporter starting back when I had only the Know the Future prophecy book and private forum. (Krullmi is his handle there). After a year on the support team and listening to the latest podcasts he took the time to share how it helped him to get back to actually living by the main rule Jesus taught as he used to do until he inevitably backslid. I thought his words were so real, wise, and confirming that I asked to share them here for others to benefit. I trust they will encourage you to stop putting off working on the hard things Jesus' words convict us to do but we lack the wisdom or support to pull off—up till now. (The clear-er conscience towards God this affords sure is a relief!)
Continue reading >
Is "America the Babylon" going to be destroyed in 2018 or soon thereafter? In 2017, Benjamin Baruch began sharing a prophecy theory based on applying the 70 years of ancient Judah's captivity to the "slavery of modern Israel" under America. He says the 70 years began with Israel's resurgence in 1948 under American dominance and end in 2018 with America's destruction in WW3. Find out how he gets all this from Jeremiah 25 and more importantly, why you can be sure you do not have to worry about this happening quite so soon…
Continue reading >
Page 1 of 17