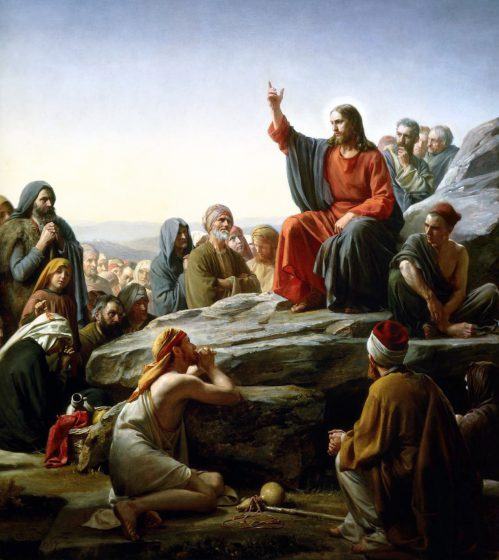 Jesus ended the Sermon on the Mount not with a final command but with four warnings on what not to do in response to his words. His warnings address the three traps every believer has fallen into—including you and I. What he says is absolutely brilliant as it shows he knew that hearers would be overwhelmed by the difficulty of his words and resort to using three common human problem-solving strategies. Normally effective strategies, they fail here and what's worse, you won't even realize they're failing for a long time—if ever. Once you know what the four warnings mean, you will recognize your own mistakes as a Christian and finally see in the forth warning the one viable response to Jesus' words. Armed with the right approach, you can start over in your walk with God successfully...
To Read the Full Study...
To read the rest of this 5,000 word study and see where you have done exactly what Jesus said not to do in response to his difficult words, please join my support team monthly or even for just one month (no monthly financial commitment required). I appreciate your material support in exchange for helping me to continue to bring forth spiritual support (as Paul taught in 1Co 9:11, 14) for the saints to finally learn God's will and to do it (Lk 8:21=Mt 12:49-50=Mk 3:34-35). If you cannot afford to join the Support Team at this time, I understand. Please enjoy the hundreds of other free studies on this site instead!
Receive Tim's Prophecy Updates By Email
Join 30,000 subscribers receiving Tim's new articles and updates by email. Understanding Bible prophecy better will dispel your end time fear and bless you (Rev 1:3).
Tim McHyde
Tim is the author of this site (since 1999) and the book Know the Future that explains Revelation literally at last--including the key event of Wormwood (Rev 6-8). To read more from Tim and not miss a single new article, sign up for his free newsletter above.
22comments
Click here to add a comment
Leave a comment:
---