In this podcast, Katrina and Tim (and our two cats, Moses and Elijah chime in) to finally explain the big story of our move to Germany in 2015 and how God directed and blessed this unexpected life change every step of the way. Topics covered:
Why a pastor had to invite me twice in 2013 to speak on Know the Future in Germany before I realized it
What "do unto others" situation I struggled with and resolved the same day the key second offer came in
How the suggestion we move to Germany came up when we gave our testimony of how God helped us get residency in Costa Rica
Why we decided to move despite no promise of a job or financial help and only the help with German residency paperwork

The "personal prophecy" we received from a stranger after that about God radically changing our life
How God confirmed that Germany would be an easier and better life than Costa Rica through another speaking engagement—in Kansas!
The HUGE unexpected blessing for our special needs son and us that the German social system provided
Our plans for Israel now that we are just hours away (and whether Israel has anything to do with the move to Germany)
A special prayer for our supporters at the end.
Note: You must join or be signed into the support team first for this sound player to work.
Download mp3 here (again, requires sign in to work).
Please leave any feedback in the comments below!
Don't Fear... Comprehend!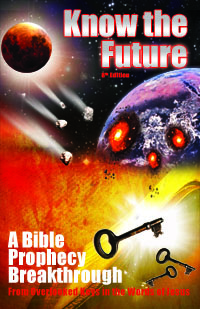 If you liked this article, you will LOVE my book, Know the Future, a comprehensive, literal explanation of end time prophecy read by over 25,000 people since 2005.
Learn about Wormwood, the pretrib event that Christianity overlooks, even though a pretrib rapture won't save them from it. The book explains more on end time events than all this site's articles combined and is up-to-date in its 8th edition, in both softcover and ebook editions.

Your book purchase will not only bless you with understanding and me with support, but you will also bless others with new articles that your support enables me to write.

Print page cleanly (Javascript must be on)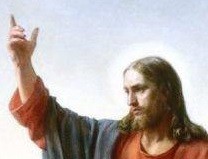 "Depart From Me, I Never Knew you!" - Jesus
Jesus' predicted he will tell many sincere believers basically to "get lost" instead of welcoming them into the Kingdom. So...who are they and what did they miss or do wrong? In this study, get those answers and the one requirement for salvation Jesus taught (that Christianity misses) so that you can make sure you don't hear these dreaded words yourself!
Receive Tim's Prophecy Updates By Email
Join 30,000 subscribers receiving Tim's new articles and updates by email. Understanding Bible prophecy better will dispel your end time fear and bless you (Rev 1:3).
Tim McHyde
Tim is the author of this site (since 1999) and the book Know the Future that explains Revelation literally at last--including the key event of Wormwood (Rev 6-8). To read more from Tim and not miss a single new article, sign up for his free newsletter above.
28 comments
Click here to add a comment
Leave a comment:
---