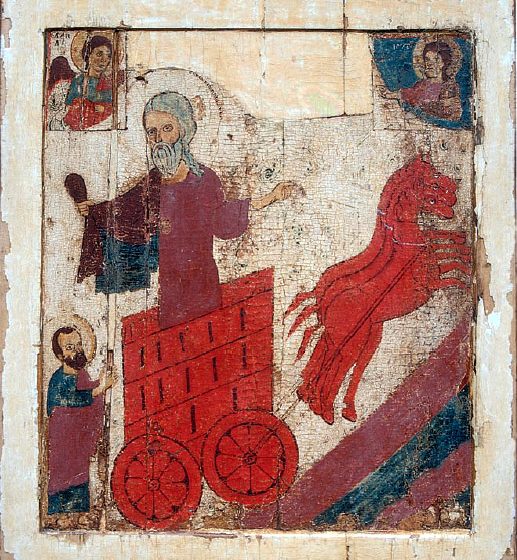 Are there prophets now or coming in the future? Yes, Elijah is predicted to lead us in the end time. But how can you tell a true prophet like Elijah from a false prophet like the "False Prophet" who "calls fire down from heaven" (Rev 13:13)? Learn how to cut through Christian misinformation on prophets and zero in on the one end time prophet you will hear about and must listen to: the "Third Elijah" (Mal 4:5-6) the one who finally brings the revival Christians dream about…
Continue reading >
To face the horrible end time events, do you plan flee to Judea or are you resolved stay put? Is it too overwhelming for you to think of trying to save yourself? To many, it seems easier and even nobler to stay home rather than "run away" (as some characterize what I teach). Yet, there is so much in prophecy that this response does not account for. It's time I shared them so you can see why staying put is a very bad idea and hopefully move on to accepting what God has planned for the saints end time escape.
Continue reading >
Why did Jesus prophesy of telling Christians, "depart from me, I never knew you"—despite all they do "in his name" (Mt 7:21-23)? Who are these Christians and which ingredient for salvation are they (and most likely you) missing? Read on to understand the most important prophecy regarding Christians and Jesus' requirement for salvation that most Christians "NEVER" hear of, let alone meet…
Continue reading >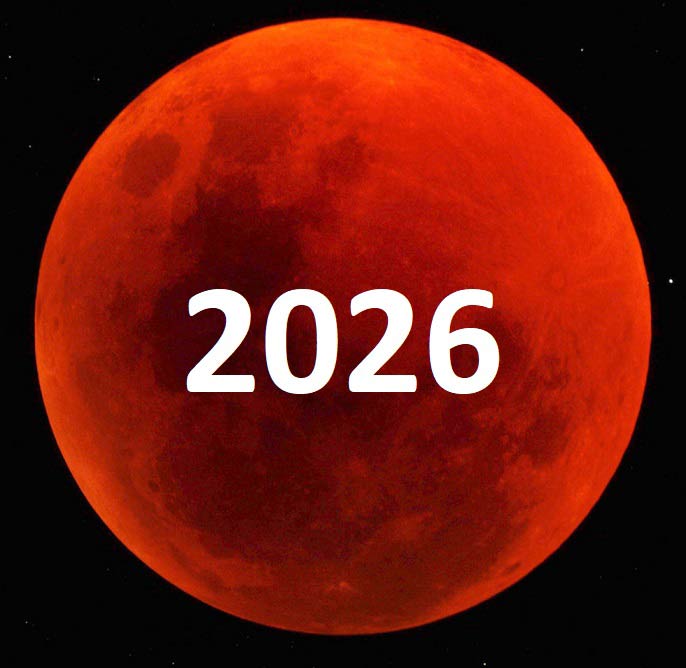 Are you ready to face the dreadful end time described by Jesus and Revelation? Honestly, practically no one is yet until Elijah comes with his teaching. But you can get started now for our dystopic future and improve your chances. The NT records Jesus' and others' instructions and warnings about this. What it says you need to work on may be surprising and downright depressing, but you do want to "escape all these things and stand before" Jesus (Lk 21:36) don't you? Read on for some advance guidance…
Continue reading >
Is the birth of a "red heifer" a sign or even an end time prerequisite? The Book of Numbers says that the ashes of a red heifer are required for the cleansing of the Levitical priesthood for Temple service. Given the prophecies about an end time Temple that needs cleansed priests, some Christians therefore herald each birth of a red heifer as an end time sign or precursor to the Third Temple and its altar. Find out what those saying this may be overlooking and also the surprising fine print about the 2018 red cow.
Continue reading >
Is the U.S. economy at risk to suffer a "total economic collapse?" Is the US is under judgment by God? Some say that the collapse of the dollar is "inevitable" due to the enormous national debt. But what does Bible prophecy say about the US economy? More than you would think: a specific and very helpful amount. Find out how America actually will fall and what her financial status among the nations will be at that time so you can put the perennial fears of a economic collapse to rest.
Continue reading >
The "mighty" Nephilim giants of Genesis 6 are gone, but Revelation describes a return of another kind of Nephilim to play a major role in the end times. Despite this, few Christians know anything about the Nephilim—nor would they want to know given the scary details of these actual monsters. Without facing this shocking level of evil and abomination that God has chosen to allow, you can't fully understand end-time prophecy or even God's ways. If you are brave, it's time to understand the Nephilim in the Bible and conquer your fear of monsters.
Continue reading >

Jesus said, "This good news of the kingdom shall be proclaimed in all the world as a witness to all nations and then the end shall come" (Mt 24:14). But Revelation 14:6 says that an angel has the "everlasting gospel to preach to the world." So who exactly preaches the good news, a prophet or an angel? And most importantly of all, what is this good news of the kingdom, anyway? It's not what you think!
Continue reading >
You probably know that the Millennium is the future 1000 year reign of Christ and his saints. But do you know about the amazing changes that Jesus' Second Coming will bring besides world peace? Such as how you'll be able to feed your cat by letting it out into the yard to graze? Cats along with all carnivores will become herbivores, according to Bible prophecy. Discover that and nine other surprising prophesied changes that will make the Millennium very different from today and as close to utopia as possible with the Kingdom of God arriving to earth finally. Plus (New), find out what the Gospel of the Kingdom is…
Continue reading >
Question: why do you keep up with Tim's writing or serve God? If the honest answer to both is predominately "to escape the end," you are just like most readers, including one named Brenda, who have a major problem. In this podcast, Brenda tells the story of how a couple of my articles on the righteousness needed to reach or fit in at Judea spun her into depression because they exposed her wrong motivation for serving God (survival, not relationship) as a liability for end time survival. As Brenda's story shows, with the end times coming and the need to be both strong and righteous to have God's help (Lk 21:36), our normal tendency to be or feel unrighteous can be exceptionally scary and depressing. Are you ready to stop hiding from God and distracting yourself and to finally face your unrighteousness head on? You can overcome it starting now with the wisdom and successful strategies found in this podcast from Brenda, Katrina and Tim.
Continue reading >
Page 2 of 19