Revelation 12 describes a heavenly sign of a 'woman clothed with the sun' at the time of Jesus' birth. An earlier theory gaining popularity states that the same constellation sign is coming Sept 23, 2017 and not ever again for a hundreds of years. Is it right? What does it mean – the rapture, the Great Tribulation, or abomination of desolation or what? Let's examine the evidence and understand an epidemic of theories like this better…
Continue reading >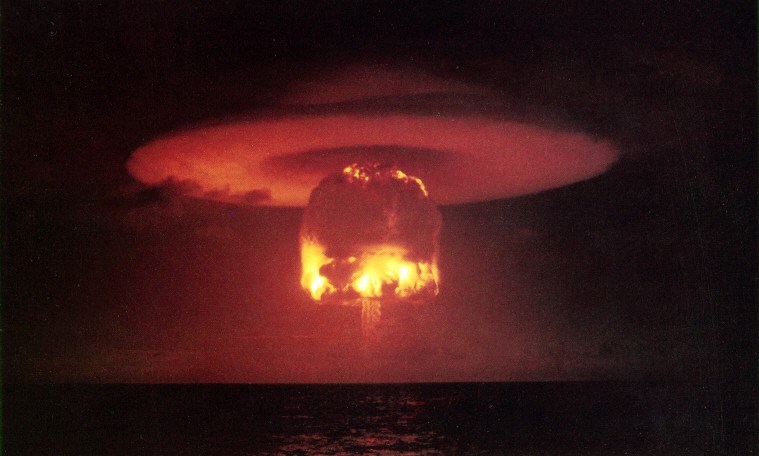 Many supposed signs or dates of the end have been proposed and they have all so far proven unreliable. Otherwise, the end should have already come upon us many times over. Nevertheless, there are reliable signs given in the Bible, even if most readers and teachers overlook or misunderstand them. One major sign of the end that Jesus spoke about will be unmissable, although to discuss it can be depressing. But if you dare, learn what the Book of Revelation says about this event that Jesus hinted at, a reliable end time sign that has to do with the most powerful nation on earth in the end times.
Continue reading >
Isaiah prophesied the destruction and abandonment of Damascus, Syria over 2,700 years ago. Yet the city continues today, despite so many Middle East wars and predictions that "this year" it will finally come to pass. So what's missing that has been holding this prophecy back? Israel's strike on Iran? Or perhaps the overlooked prophecy in the Psalms about a future Arab war alliance targeted at wiping out Israel. Find out why the Arabs are sure to one day acquire weapons of mass destruction that leads them to finally attack Israel together again…and how their defeat opens up for the "beginning of sorrows" and Great Tribulation to finally happen.
Continue reading >
I would guess you're not exactly "thrilled" about the end times. Frankly, you may be among those terrified by it. If so, then you've come to the right place to find relief and comfort. I've prepared this article to help readers work through their most common end times-related fears. You'll learn you're not alone—even believers in a "pretrib rapture" fear the end times. Find out what underpins most of these fears so you can defuse them. Through that and some articles linked here, you can replace your fear with comfort in the future like so many of my readers report.
Continue reading >
The Two Witnesses somehow preach against the Antichrist for the entire 1260 days of the Great Tribulation. But how do they manage to keep this going? Or just how do they even get fed during this stressful ministry? I have four interesting theories drawn upon the OT and NT (and one hater email) to possibly answer this question.
Continue reading >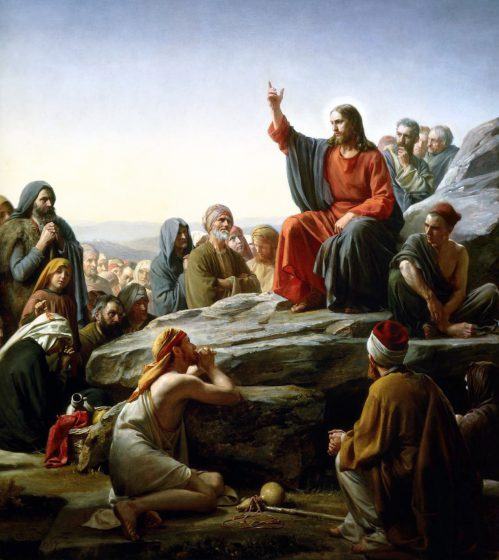 Jesus ended the Sermon on the Mount not with a final command but with four warnings on what not to do in response to his words. His warnings address the three traps every believer has fallen into—including you and I. What he says is absolutely brilliant as it shows he knew that hearers would be overwhelmed by the difficulty of his words and resort to using three common human problem-solving strategies. Normally effective strategies, they fail here and what's worse, you won't even realize they're failing for a long time—if ever. Once you know what the four warnings mean, you will recognize your own mistakes as a Christian and finally see in the forth warning the one viable response to Jesus' words. Armed with the right approach, you can start over in your walk with God.
Continue reading >
When does Elijah come in relation to end time events? What year could that be? How do we recognize him before accepting his command to move to Israel? Also is Israel today really biblical Israel and how will we deal with the Ministry of the Interior's history of rejecting believers or anyone not Jewish from immigrating?
Continue reading >
David Meade's Planet X 2017 Arrival book claims overwhelming proof of well, you know, the end of the world in October 2017. Does it present anything new after so many failed doomsday dates? Yes, but dreams and visions from people you don't know or recognize may not be a "good new." Find out why this book's predictions will fail like all the rest before it (and why it's getting attention despite this).

Continue reading >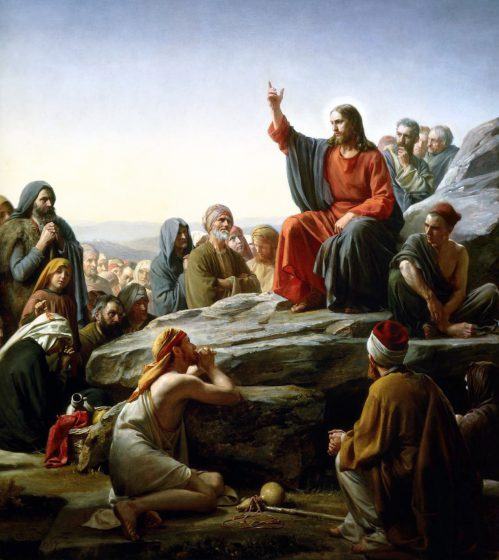 Christians assume that they "follow Christ," yet if pressed, each must admit that they simply do not understand much of Christ's teachings needed to follow him. This includes the Sermon on the Mount, Jesus' manifesto for the masses that Martin Luther considered impossibly demanding. Find out why Christianity does not teach it, why it is so offensive (on purpose), and how Jesus is like Mr. Miyagi from The Karate Kid—only harsher. With the three insights below, you can finally understand and obey the teaching of Jesus to no longer refer to him as "my Lord" without making him lord.
Continue reading >
Is an ancient covenant God made with Abraham 4000 years ago resulting in blessing or cursing on modern nations when they interact with the State of Israel? Does God curse nations for cursing Israel like United Nations anti-Israel resolutions do? Learn the problems with this prophecy theory and what to look for when it comes to curses of God.


Continue reading >
Page 2 of 16