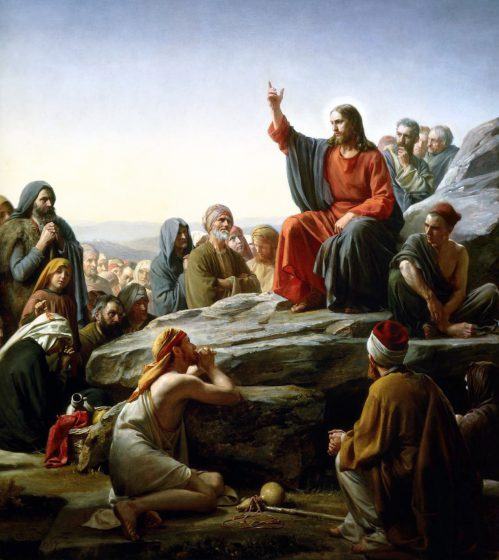 Jesus ended the Sermon on the Mount not with a final command but with four warnings on what not to do in response to his words. His warnings address the three traps every believer has fallen into—including you and I. What he says is absolutely brilliant as it shows he knew that hearers would be overwhelmed by the difficulty of his words and resort to using three common human problem-solving strategies. Normally effective strategies, they fail here and what's worse, you won't even realize they're failing for a long time—if ever. Once you know what the four warnings mean, you will recognize your own mistakes as a Christian and finally see in the forth warning the one viable response to Jesus' words. Armed with the right approach, you can start over in your walk with God successfully…
Continue reading >
When does Elijah come in relation to end time events? What year could that be? How do we recognize him before accepting his command to move to Israel? Also is Israel today really biblical Israel and how will we deal with the Ministry of the Interior's history of rejecting believers or anyone not Jewish from immigrating?
Continue reading >
David Meade's Planet X 2017 Arrival book claims overwhelming proof of well, you know, the end of the world in October 2017. Does it present anything new after so many failed doomsday dates? Yes, but dreams and visions from people you don't know or recognize may not be a "good new." Find out why this book's predictions will fail like all the rest before it (and why it's getting attention despite this).

Continue reading >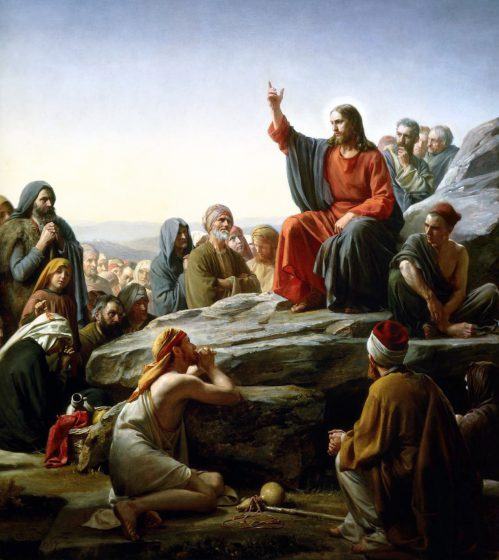 Christians assume that they "follow Christ," yet if pressed, each must admit that they simply do not understand much of Christ's teachings needed to follow him. This includes the Sermon on the Mount, Jesus' manifesto for the masses that Martin Luther considered impossibly demanding. Find out why Christianity does not teach it, why it is so offensive (on purpose), and how Jesus is like Mr. Miyagi from The Karate Kid—only harsher. With the three insights below, you can finally understand and obey the teaching of Jesus to no longer refer to him as "my Lord" without making him lord.
Continue reading >
Is an ancient covenant God made with Abraham 4000 years ago resulting in blessing or cursing on modern nations when they interact with the State of Israel? Does God curse nations for cursing Israel like United Nations anti-Israel resolutions do? Learn the problems with this prophecy theory and what to look for when it comes to curses of God.

Continue reading >
What does Bible prophecy say will happen in 2017? Will Jesus come back? Is there anything missing before such end time prophecies can start? Learn the comforting answer of plain Scripture from someone who has helped others know what not to expect now nine years in a row.
Continue reading >
In this podcast, Katrina and Tim (and our two cats, Moses and Elijah chime in) to finally explain the big story of our move to Germany in 2015 and how God directed and blessed this unexpected life change every step of the way. Topics covered:
Continue reading >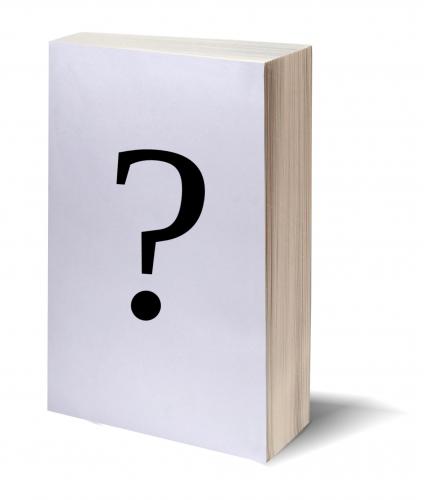 In this podcast, Katrina and I finally explain the exciting vision and plan for my/our next book. Topics covered:
Continue reading >
Was Donald Trump's shocking election victory a "miracle" from God for "such a time as this?" Is Trump "God's anointed" or "Cyrus" (Isaiah 45) as "prophet" Lance Walnau claims? Will he facilitate a new Jewish Temple like Cyrus did?  Or "restore America" like retired firefighter Mark Taylor's prophecy says? Let's discern these prophecies using "a more sure word of prophecy"—the written Bible, and critical thinking.

Continue reading >
The scariest prophecy in the Bible? Easy: Jesus' prediction that he will tell "many" sincere believers at the rapture basically to "get lost" instead of welcoming them into the Kingdom. So who are they and what did they miss or do wrong? Find those answers and the one requirement for salvation Jesus taught (that Christianity does not, or you would already have these answers) so that you can make sure you don't hear these dreaded words yourself!

Continue reading >
Page 3 of 16