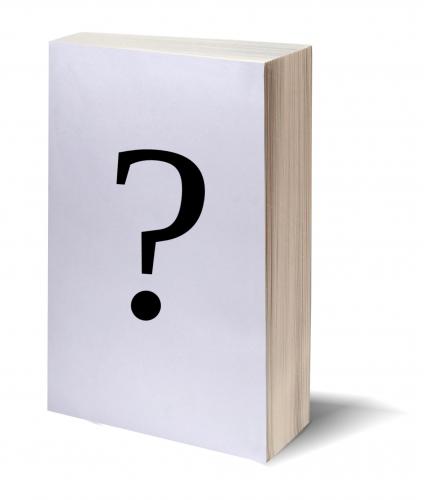 In this podcast, Katrina and I finally explain the exciting vision and plan for my/our next book. Topics covered:
Continue reading >
Was Donald Trump's shocking election victory a "miracle" from God for "such a time as this?" Is Trump "God's anointed" or "Cyrus" (Isaiah 45) as "prophet" Lance Walnau claims? Will he facilitate a new Jewish Temple like Cyrus did?  Or "restore America" like retired firefighter Mark Taylor's prophecy says? Let's discern these prophecies using "a more sure word of prophecy"—the written Bible, and critical thinking.

Continue reading >
The scariest prophecy in the Bible? Easy: Jesus' prediction that he will tell "many" sincere believers at the rapture basically to "get lost" instead of welcoming them into the Kingdom. So who are they and what did they miss or do wrong? Find those answers and the one requirement for salvation Jesus taught (that Christianity does not, or you would already have these answers) so that you can make sure you don't hear these dreaded words yourself!

Continue reading >
Is Christianity proclaiming the same gospel Jesus did, the "good news of the kingdom," fulfilling the only precursor sign of the end that Jesus gave (Mt 24:14)? Christians assume so, but when pressed can't even explain what the kingdom of God is. (It's not "within you" or Heaven). Discover what the kingdom of God is, what its good news is mainly about (it's not Jesus' death!), and how to recognize it when this earliest sign of the end happens so you know when the good times are ending.

Continue reading >
How long is God's wrath? Since it consists of seven bowls, does that mean it lasts seven days? Using insights from my book Know the Future, understand why the length of God's wrath is ten days and how to decode Revelation and understand it literally with the Old Testament Law.

Continue reading >
A good comprehensive glossary of Bible prophecy terms can go a long way to help with the difficulty of understanding Bible prophecy. This glossary is different from others in that it is built upon the same two keys that Know the Future book uses: literal interpretation and insight into the prophetic Jewish Feasts of Leviticus 23 which unlock the book of Revelation.
Continue reading >
Bible prophecy teaches about not just one, but three future mass resurrections. If you think everyone goes to heaven or hell when they die, then it's time to understand what the Bible says about God's genius plan to use multiple resurrections to "raise" up children like himself—who all come to understand fully that only his way of love works.
Continue reading >
Zechariah 13:8 tells us two thirds of humanity will die, in what we can conclude is God's wrath. Why does God want to do that? Why is humanity "without excuse" for this punishment according to Paul? And the silver lining to this that even Christians forget…
Continue reading >
An Israeli boy died for 15 minutes and came back with an account of seeing Messiah, heaven, hell, and even Obama as Gog. What does it all mean and should we put any stock in it? Find out what I think is the probable source of his NDE vision…
Continue reading >
The report of a new planets or objects like Niku is fascinating but what does it mean for the end times? Do these the long rumored Planet X or even Wormwood of Revelation? Yes and no. Learn the important distinction and the lesson from this.
Continue reading >
Page 3 of 16