A good comprehensive glossary of Bible prophecy terms can go a long way to help with the difficulty of understanding Bible prophecy. This glossary is different from others in that it is built upon the same two keys that Know the Future book uses: literal interpretation and insight into the prophetic Jewish Feasts of Leviticus 23 which unlock the book of Revelation.
Continue reading >
Bible prophecy teaches about not just one, but three future mass resurrections. If you think everyone goes to heaven or hell when they die, then it's time to understand what the Bible says about God's genius plan to use multiple resurrections to "raise" up children like himself—who all come to understand fully that only his way of love works.
Continue reading >
Zechariah 13:8 tells us two thirds of humanity will die, in what we can conclude is God's wrath. Why does God want to do that? Why is humanity "without excuse" for this punishment according to Paul? And the silver lining to this that even Christians forget…
Continue reading >
An Israeli boy died for 15 minutes and came back with an account of seeing Messiah, heaven, hell, and even Obama as Gog. What does it all mean and should we put any stock in it? Find out what I think is the probable source of his NDE vision…
Continue reading >
The report of a new planets or objects like Niku is fascinating but what does it mean for the end times? Do these the long rumored Planet X or even Wormwood of Revelation? Yes and no. Learn the important distinction and the lesson from this.
Continue reading >
Can we know when the Great Tribulation will be? Or at least when it won't be? Mark Biltz thinks so and I agree with him, except for his reckoning of the Sabbath year. Learn what the Great Tribulation is and how to tell when it is not near.
Continue reading >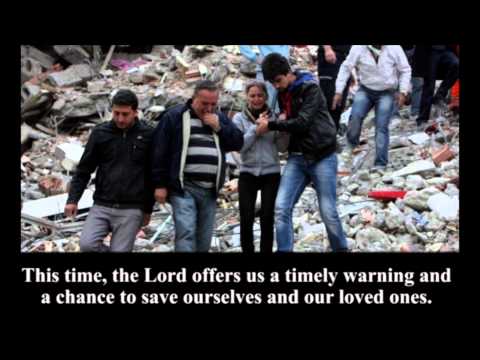 Considering buying the 'Alive After the Fall' ebook or wondering if the January 2017 doomsday prophecy story it tells is right? There's a major flaw with the premise and advice of the site and ebook you should know first.
Continue reading >
Many Christians are upset over the legalization of same-sex marriage in America. Even worse is the fear that gay marriage will bring God's wrath on America. Before we lose heart over opinions like this, let's see what the Bible actually says are the reasons for America's judgment and also why Sodom was judged. Find out the actual reasons for God judging America given in the Book of Revelation.
Continue reading >
Will September 2015 bring about the rapture? An economic collapse? Military takeover and martial by Obama through Jade Helm? Or CERN's LHC destroying the planet? More importantly, what basic common truth are we forgetting when we even entertain or ask such questions? Find out that and why September, 2015 is just like December, 2012…
Continue reading >
Planet X research, proof, and predictions are everywhere on YouTube. Should you pay attention to it or risk regretting it later? Allow me to put your mind at ease by explaining the very important difference between Planet X/7X theory and the Wormwood prophecy of the Bible…which is the real meaning of the "Blood Moon prophecy" of Joel 2…
Continue reading >
Page 3 of 16